New Features Are Available For Android and iOS!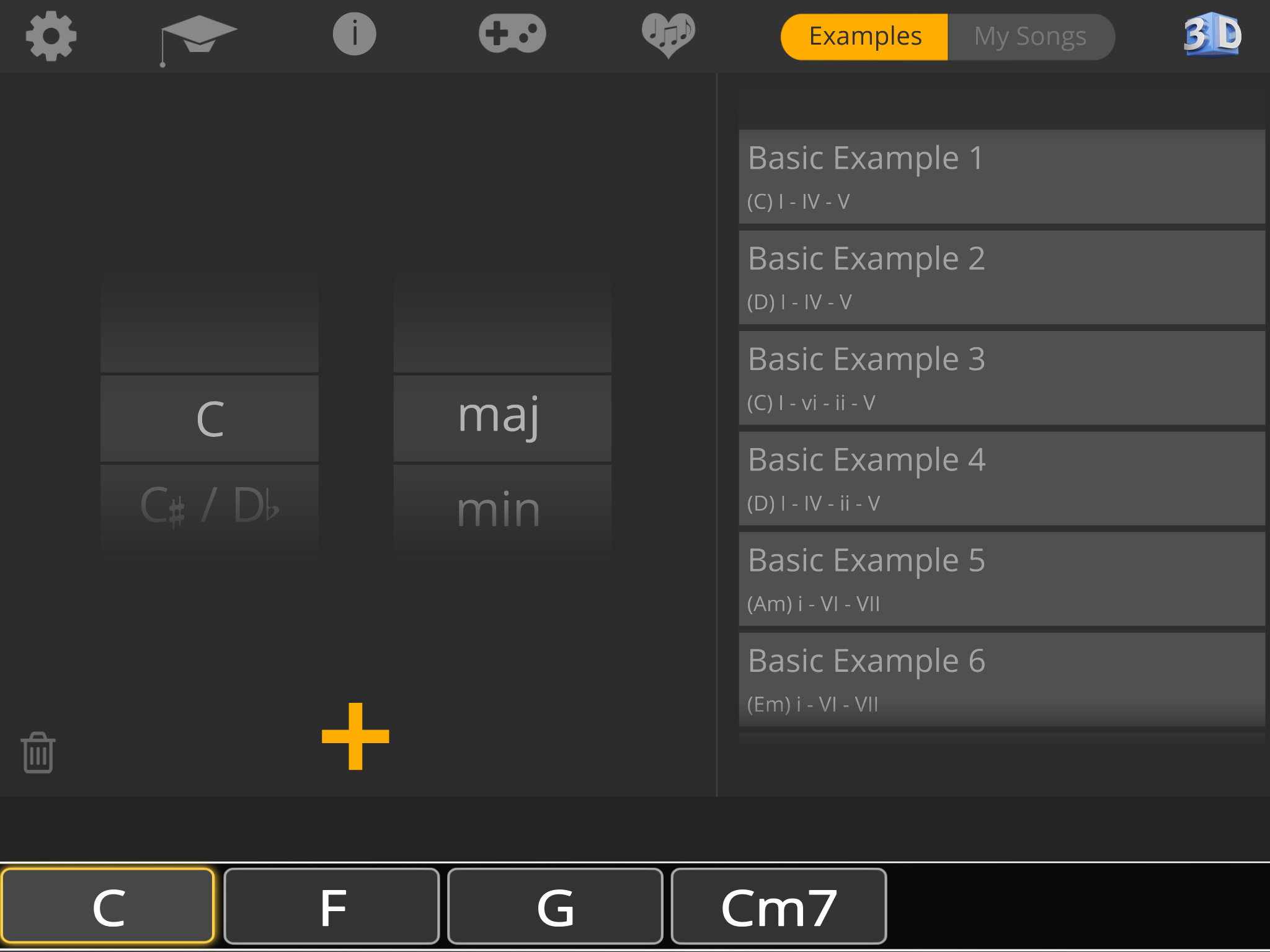 What's New
– Left Hand Support!
– New User Interface!
– Lots of New Chords!
– Option for Chord Names: A-B-C-D etc. La-Si/Ti-Do-Re.etc
– Example Chord Progressions!
– Save & Load Your Chord Progressions!
– New Quizzes and a New Surprise Gift!
– Insert & Delete Individual Chords on Timeline!
– Place More Than one Same Name Chord on the Timeline!