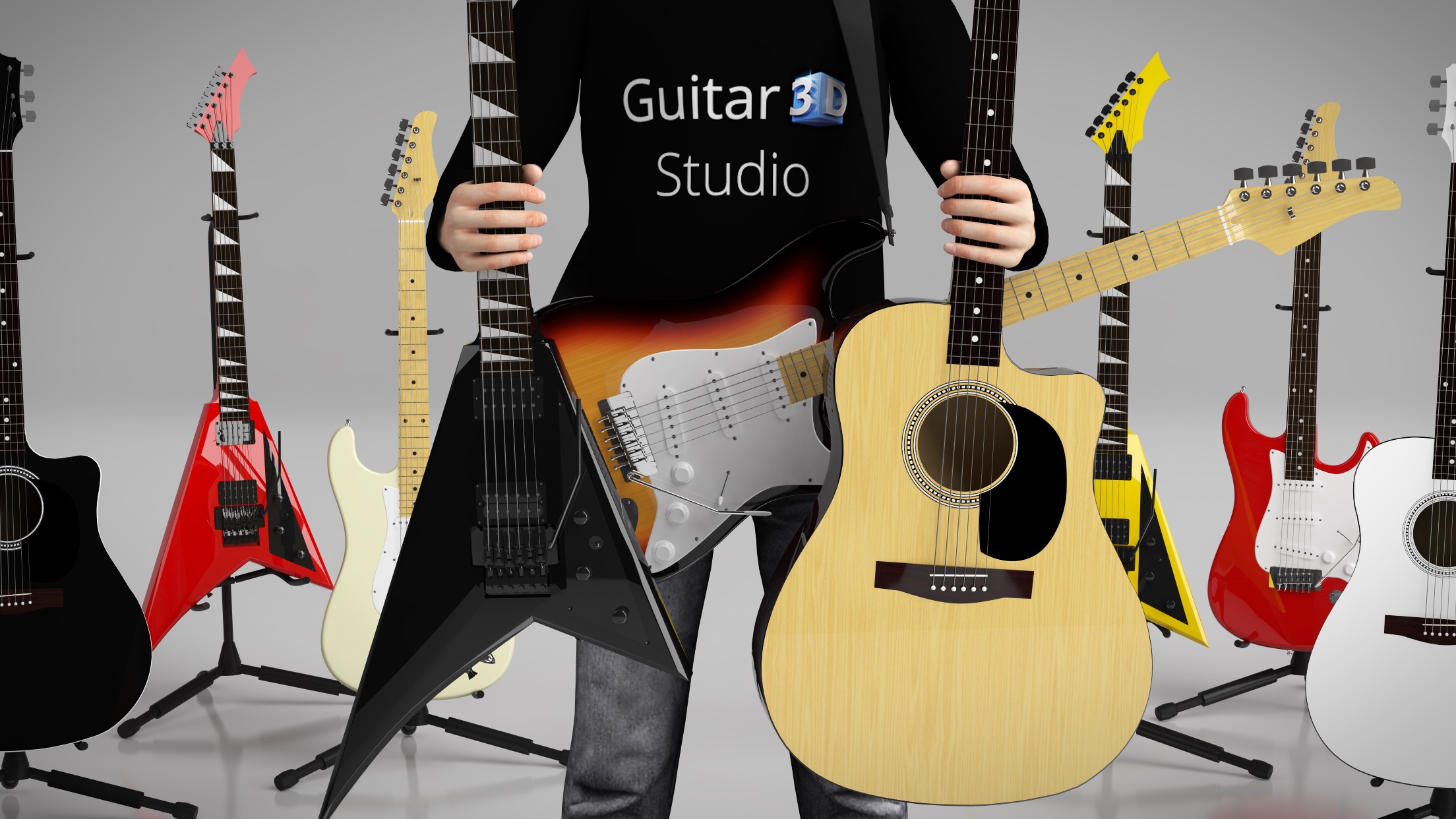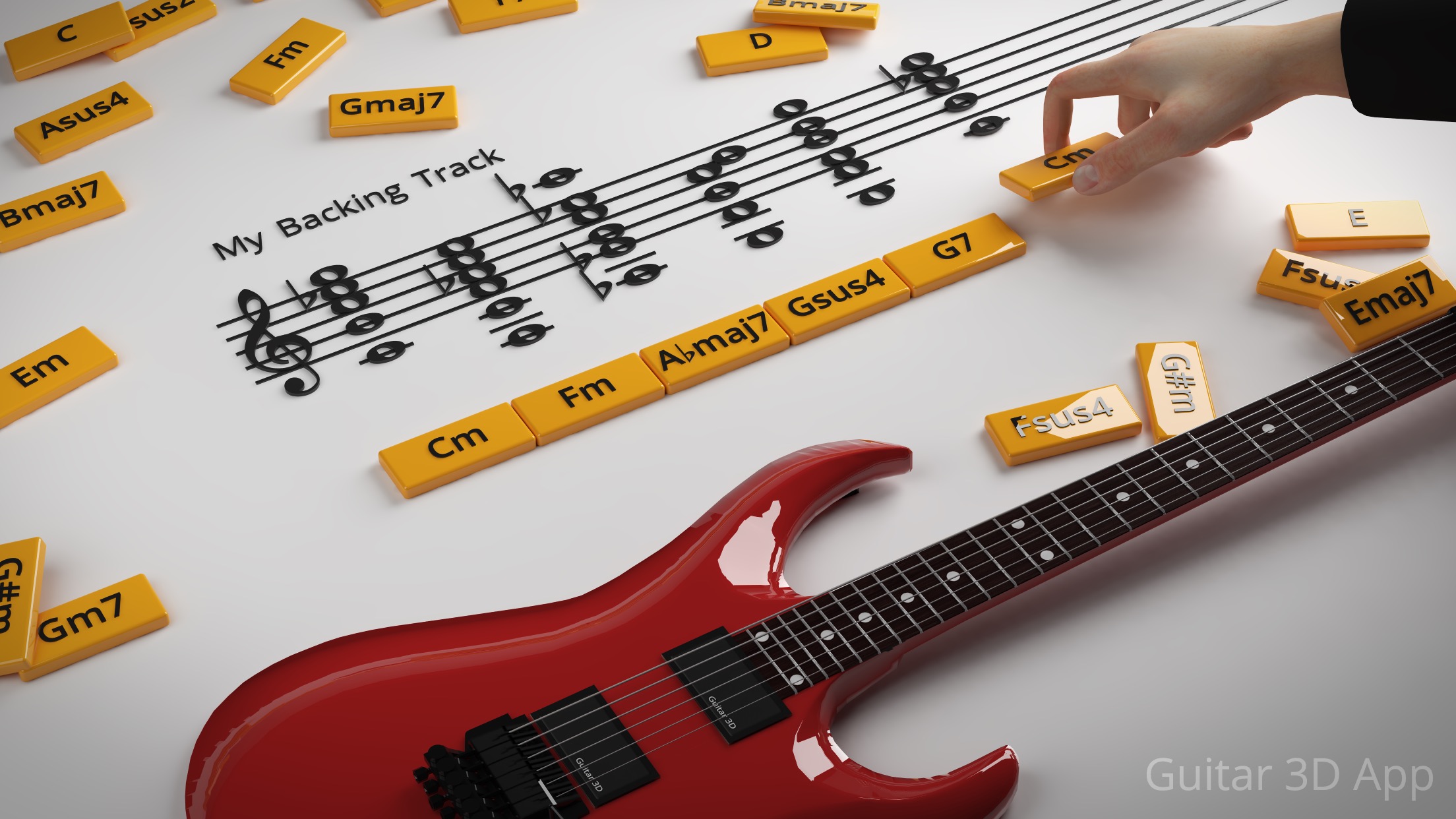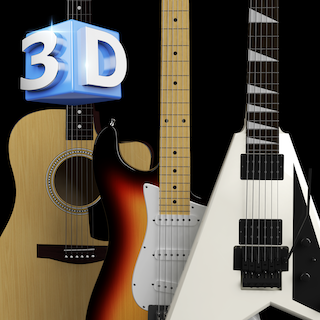 Learn to play guitar with your own creativity!
Guitar 3D Studio takes a completely different approach to guitar learning. Compose your own music just in minutes and learn to play guitar with your own creations!
Whether you are a beginner or experienced musician, simple and intuitive composing editor lets you create your songs in minutes.
The virtual guitarist in Guitar 3D Studio will play your composition, with correct hand and finger movements like a real guitarist or teacher is in front of you. With different 3D view options, see the fingers from all sides in extreme detail by also slowing down the tempo.
Guitar 3D Studio Metal & Rock Patterns
Guitar 3D Studio Acoustic Guitar
Awesome Features of Guitar 3D Studio!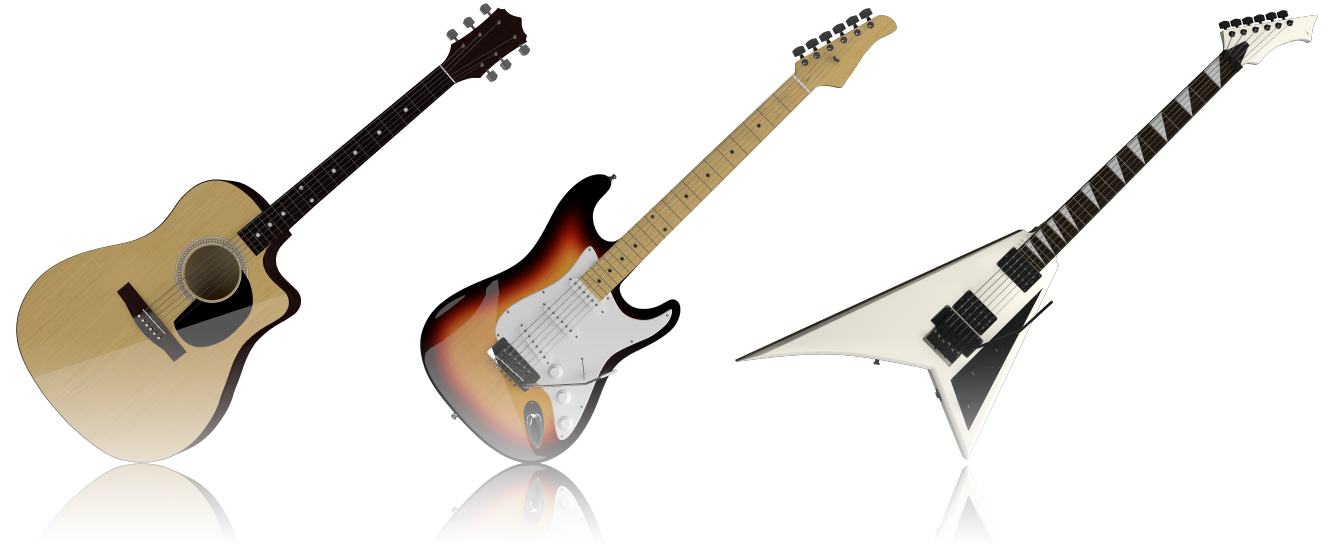 Choose Your Guitar
Start learning different styles and create your own music
---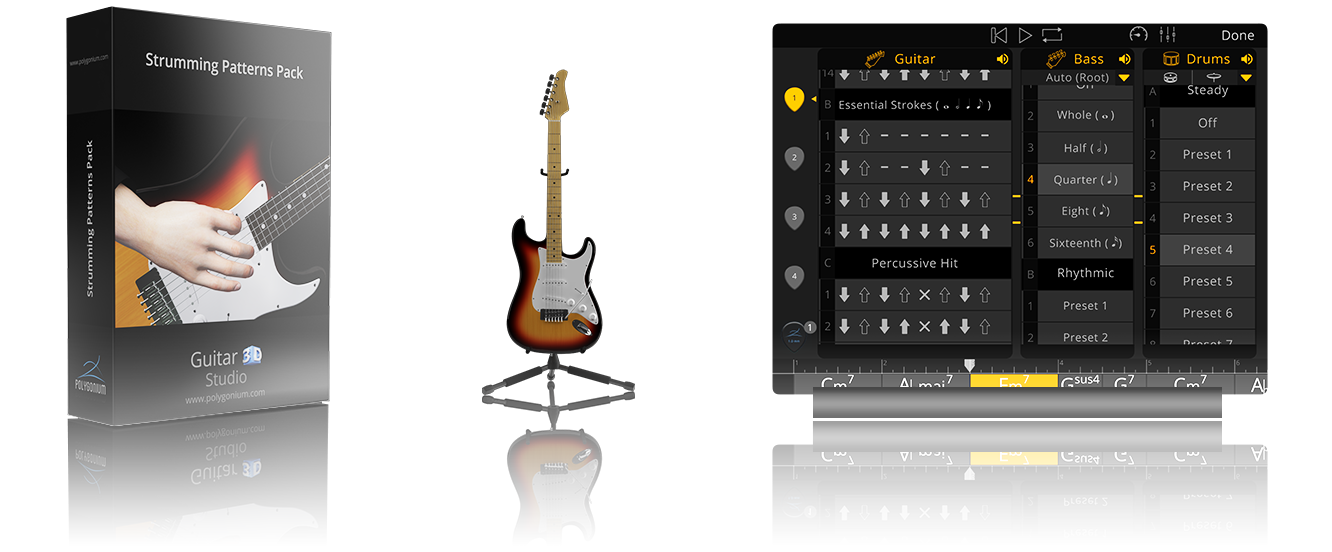 New Strumming Patterns
74 strumming patterns for acoustic and clean electric guitar with bass and drums
---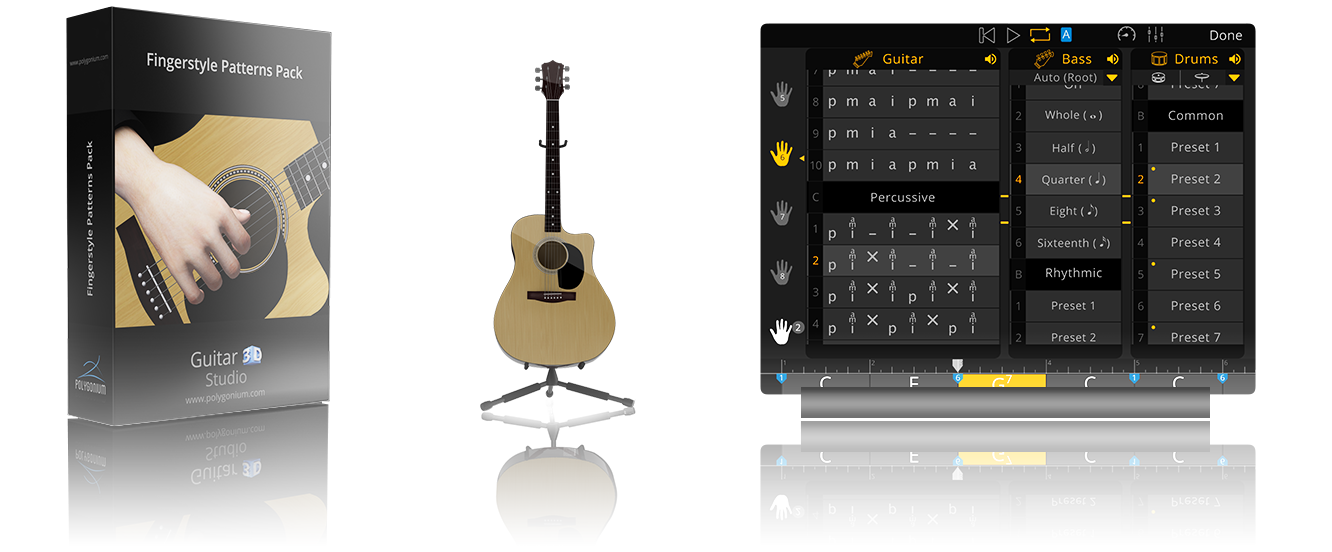 New Fingerstyle Patterns
148 fingerstyle patterns for acoustic and clean electric guitar with bass and drums
---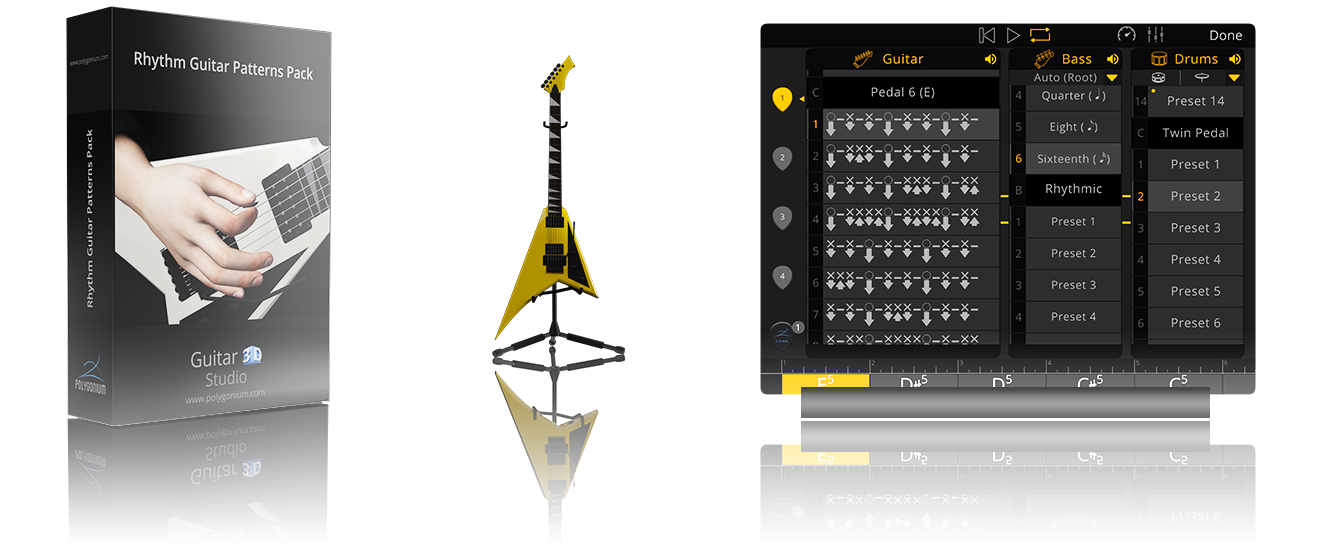 Power Chords, Metal & Rock Rhythm Patterns
150+ picking patterns to play power chords with amp & cabin sampled distortion. Bass and double (twin) pedal drum presets are also included.
---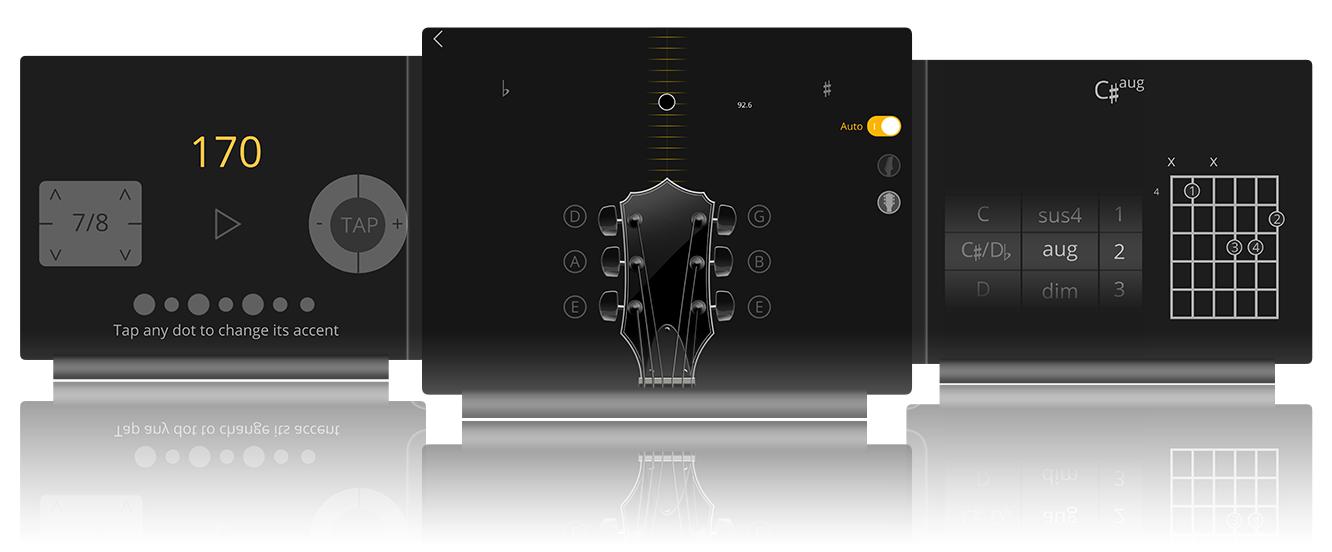 Perfect Tools
Meet the most solid-rock metronome made ever! Perfect Auto/Manual Tuner and handy 2D chord library including all chords are also in Guitar 3D – Studio.
---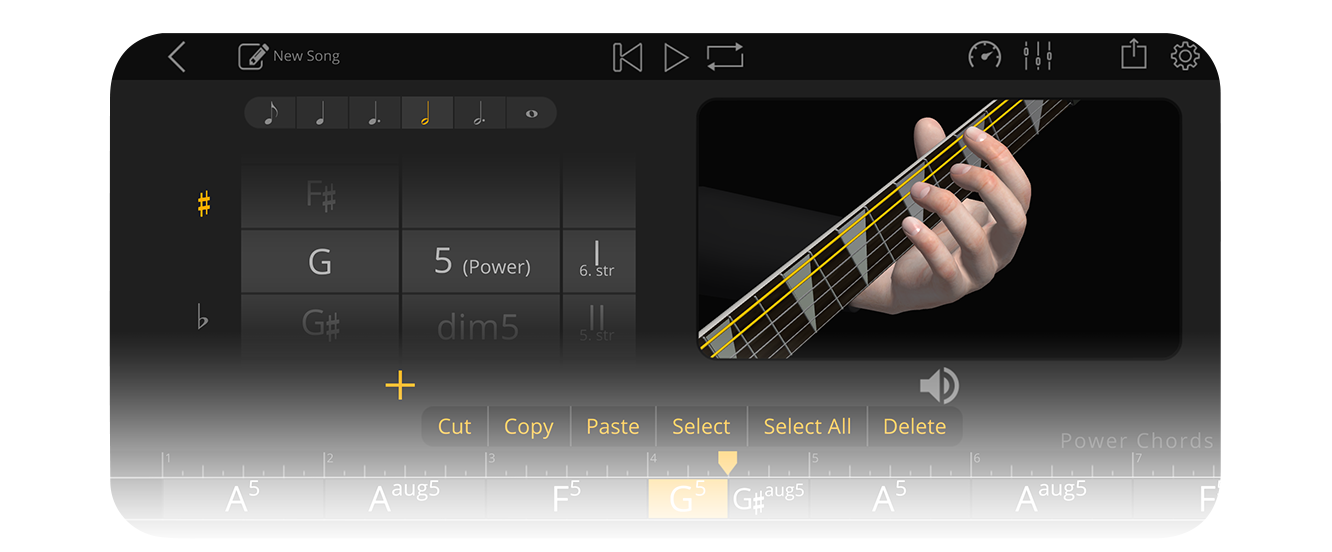 New Chord Chain Editor
Change the timing of chords and edit your chord progressions easily with cut, copy, paste, select etc. tools while seeing the 3D view of chords.
---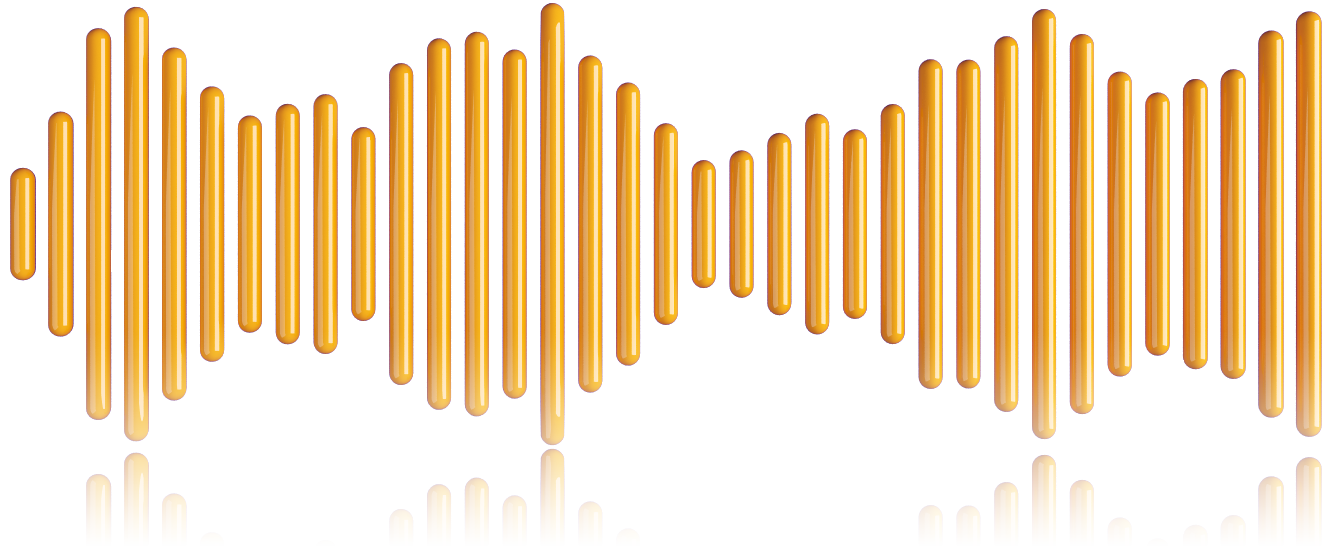 New Audio Engine
Real guitar, drums and bass samples are powered by Cutting-Edge Polygonium Audio Technology to produce Ultra Realistic Sound!
---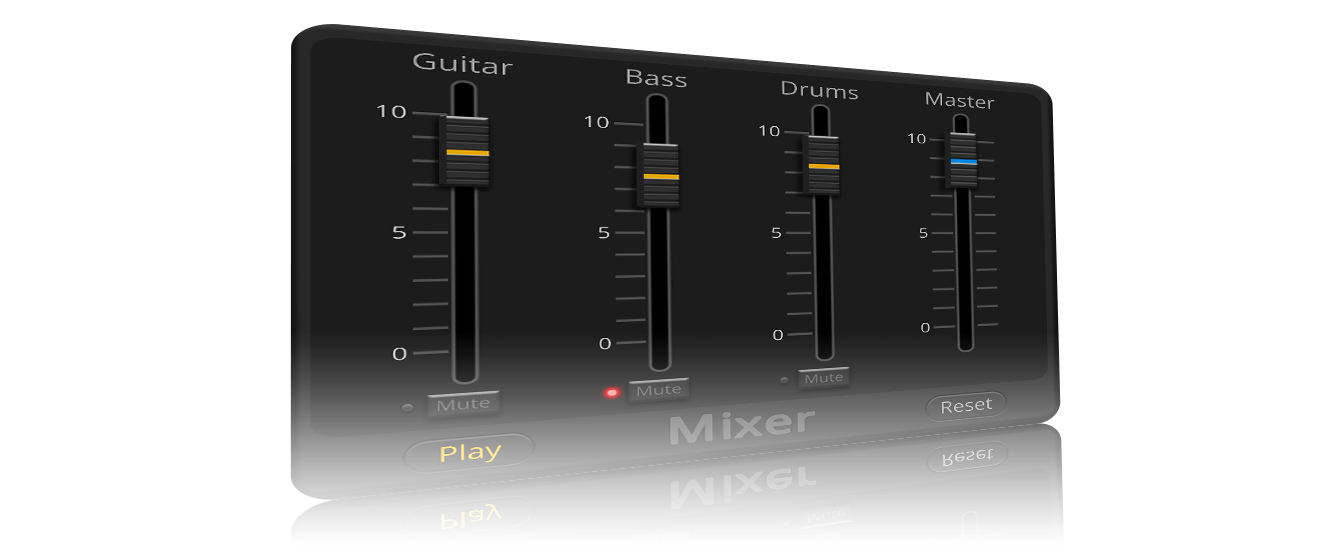 Mixer
Mix guitar drums and bass guitar volumes according to your preferences in your awesome songs.
---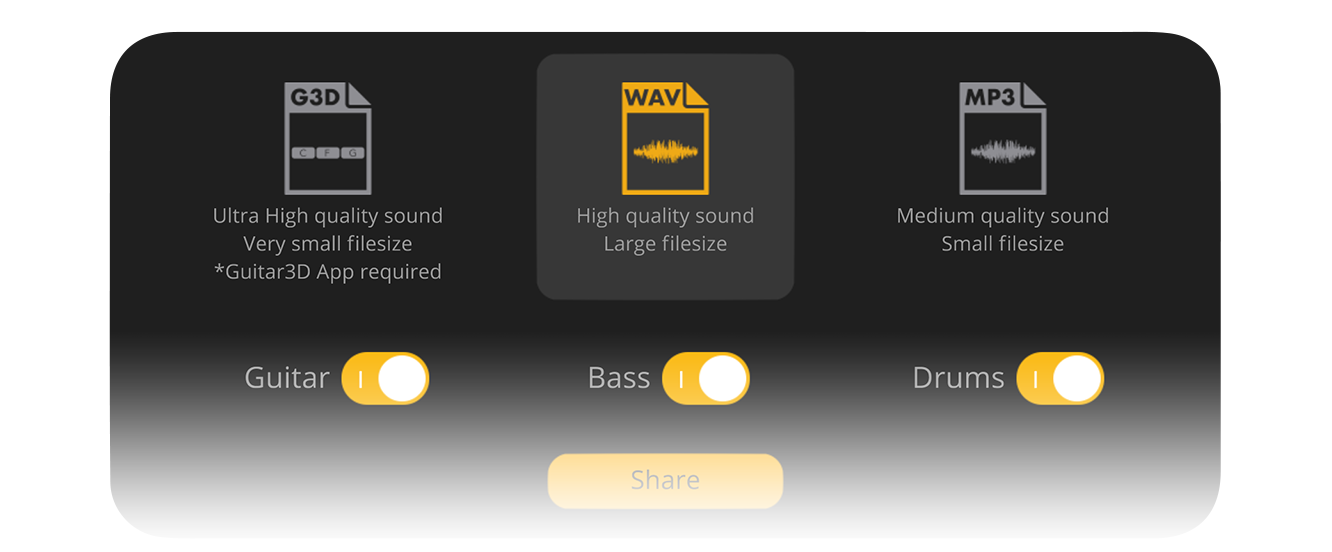 Share Your Songs
Export & share your awesome song mixdowns to WAV and MP3 formats.
---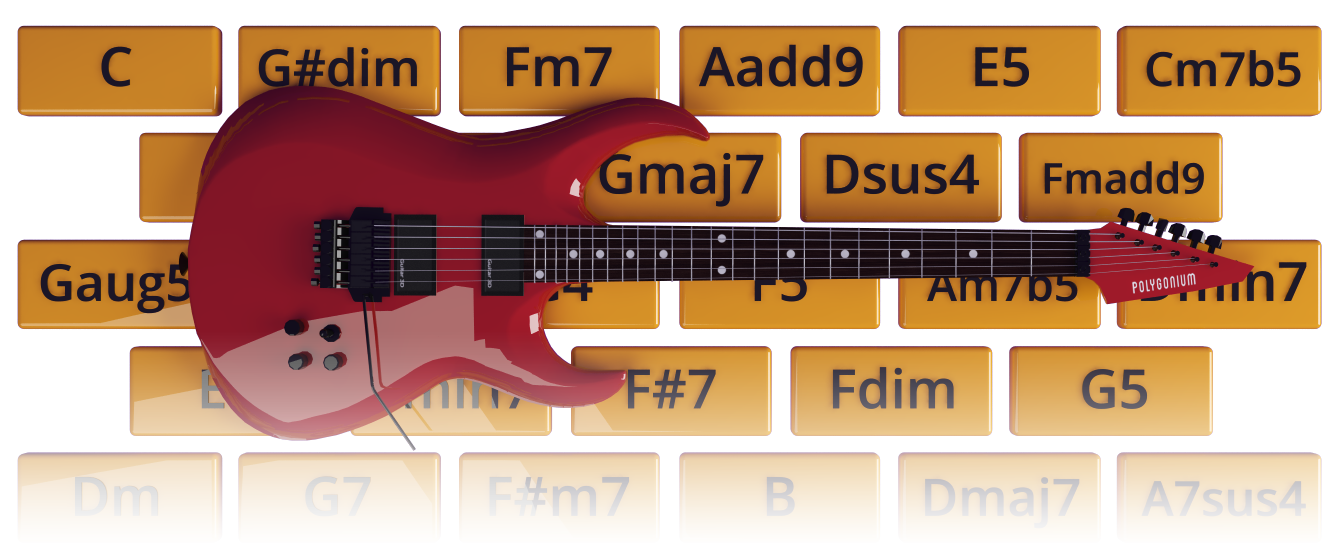 Diminished Chords, Add9 Chords and more…
With huge 3D chord library including power chords and extended chords, make your songs in no time!
---
Get Them All and More!
Take your learning & creating studio anywhere with you. Get all you need in one app!